The choice of sports equipment manufacturers is very important
Today's society is developing rapidly, and people's quality of life is generally improving, but pressure is also coming. Life pressure, work pressure, study pressure, etc. have brought various kinds of troubles to my daily life. These factors always need to find some ways to relax and vent. The most effective way is to eliminate all kinds of stress through exercise and sweat, and forget all the difficulties.
Some people choose gyms, some people choose gyms, do n't forget, we have another very good way to play basketball!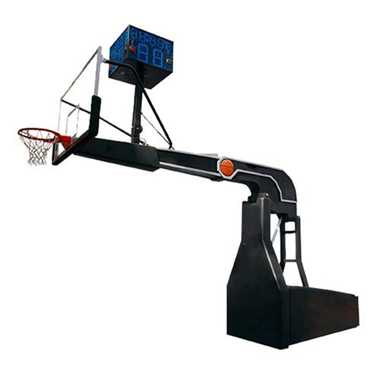 With the popularity of basketball, more and more places began to build basketball racks. The criteria for choosing a basketball hoop according to different needs and venues are also different. What standards should be followed for the selection of basketball stand manufacturers? Let us look at the following.
The choice of sports equipment manufacturers mainly depends on demand and venue, and outdoor basketball racks can also choose the same basketball racks as indoors. The outdoor high-end basketball hoop is a kind of imitation hydraulic basketball hoop, which can be raised and lowered, has an atmospheric appearance, and has a long service life. It is the best choice for outdoor high-end basketball hoop!
After determining what basketball rack we use, it is the choice of the basketball rack manufacturer. Please remember to follow the following rules, not to mention completely correct, but you can ensure that the quality of the basketball racks you buy is inseparable!
1. There are a lot of basketball rack manufacturers. You must be optimistic about the manufacturer's qualifications. Look at the beginning of the business scope of the business license. Is the production or sales at the beginning? If the first two words are sales, it means that the company is just a "middleman".
Second, on-site inspection: If you have time, it is best to visit the basketball rack manufacturers to visit, after all, our eyes will not deceive ourselves.
3. This is very important. In addition to the above two reasons, you must find a professional salesperson! No matter how big the company's new salespersons have always been, and some corporate CEOs will send them to the salespersons to dock even after receiving customer calls, so it is better to simply find a more professional business.
As a physical production enterprise of sports goods and sports equipment, Haoran Sports covers an area of 5,000 square meters, has more than 20 sales teams, 10 R & D teams, and more than 100 production workers. It is always ready to troubleshoot Everbright customers. . The company is located in Yanshan County, Cangzhou City, Hebei Province, close to Qiantong Expressway, Mengcun Expressway and Haixing Expressway. You are welcome to visit us.