Name: hrlq-002 Luxury electric remote control hydraulic basketball rack
Type: Bracket
Backboard material: tempered glass
Backboard size: 1.8 * 1.05m
Basic material: Steel
Base size: 1400 * 2500 * 4.0mm
Wheel Material: Steel
Place of Origin: Hebei, China
Brand Name: Haoran
Model: HRLQ-001
Payment method: T / T: 30% deposit
Usage: training, basketball game
Packaging: bubble film
Height: 3.05m
MOQ: 1 set
Surface treatment: electrostatic powder coating
Keywords: basketball stand
Features: corrosion resistance, bright color, etc.
Product name: Adjustable portable basketball stand
Lifting function: hydraulic lifting via remote control.
Mobile function: The luxurious electric remote-controlled hydraulic basketball rack has polyurethane casters on the front and back of the box, which can be remotely controlled for easy movement.
Configuration: explosion-proof tempered glass backboard, protective cover, backboard protective cover, 24-second timer. Solid elastic double spring basket, support adult dunk
This luxurious electric remote-control hydraulic basketball rack complies with the FIBA standard, uses a microcomputer control system, and uses hydraulic, elastic, electronic and other new technologies to complete the movement of the base of the basketball rack, the forward or backward movement of the rollers and the positioning of the basketball rack. There are many conditions for the components of the basketball rack to achieve the upper support. They need to be tightened, lifted, balance the backboard vertically, adjust the function of the height of the basket and safety.
The product uses a single power supply (220v, 50hz), which is more convenient, safe and economical to use.
Supply capacity
Supply capacity: 500 sets per set
Packaging and shipping
Packaging details
Ordinary packaging, bubble film packaging or according to customer requirements.
Tianjin harbor
Delivery time: quantity (set) 1-1> 1Est. Time (days) 3 to be discussed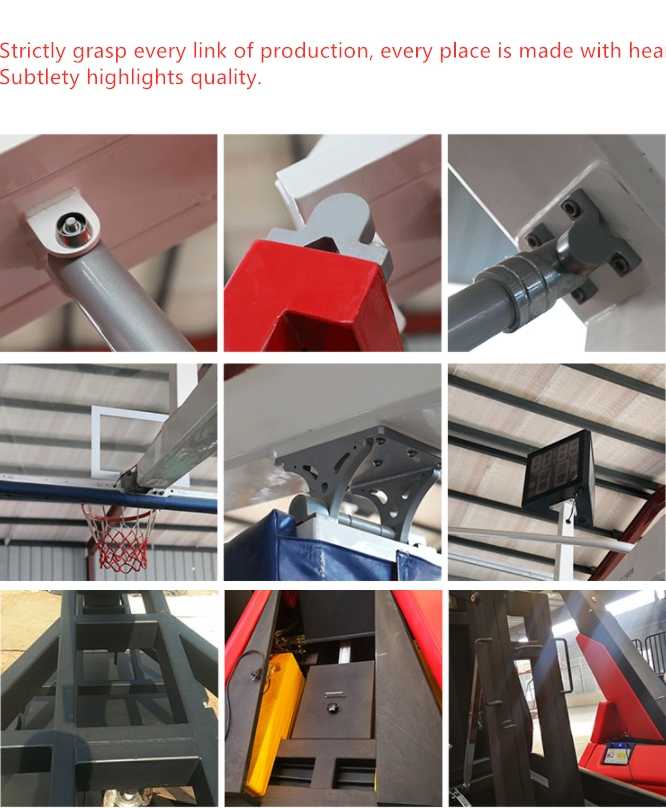 keyword:
Luxury electric remote control hydraulic basketball rack manufacturer, luxury electric remote control hydraulic basketball rack price, luxury electric remote control hydraulic basketball rack custom
Website:
http://www.hransports.com/Basketballstand/19.html